Professor Buhalis' Academic and Research Interests
Professor Buhalis specialises in strategic management and marketing with the use of disruptive technologies. For the last 30 years he has been at the forefront of technological innovation for strategic competitive advantage. He specialises on the tourism, leisure and hospitality industries. His research has a global relevance and impacts both government policy and industrial competitiveness.
Professor Buhalis is one of the world's leading researchers in tourism and destination management. He is recognised internationally for his expertise in these areas by both fellow academics and industry and his research is some of the most extensively cited in the tourism literature. Professor Buhalis is a tourism enthusiast and he is an excellent teacher and conference speaker.
- by Professor Nigel Hemmington,
PVC, Dean, Professor at Auckland University of Technology, New Zealand
I loved working with Prof Buhalis on our benchmarking project to compare Australia's online performance with that of other high performing destinations, as well as many other projects and events that we've engaged on.
Prof Buhalis brings a immense depth of academic experience to joint industry / govt / academic relationships and projects and his creative approach to communications and audience engagement is refreshing and effective.
His practical and calm approach to delivering on projects and managing challenging stakeholder groups means that the client does not need to worry about the logistics or sensitivities in the audience and can focus on the desired outcome and content.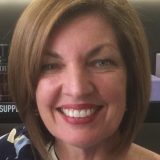 Liz Ward
Managing Director, Digital Coaching International Co-founder of Tourism Tribe President, Women Chiefs of Enterprise Qld, Australia
It is a great pleasure to provide a testimonial for Professor Dimitrios Buhalis who has worked as my adviser since the early 2000.
He has contributed to the design of the technological platform of the online travel agency medhotels.com which was developed as the first innovative online B2B platform connecting leisure travel products and hotels to travel agencies, consequently sold to Lastminute.com. His contribution was valuable as well at the backed up by Barclays Ventures Youtravel.com later acquired by FTI.
Professor Buhalis was also instrumental in the marketing strategy and the development of the systems for Aquis Hotels and resorts which until recently operated 14 hotel properties in Greece. In particular he designed a very innovative experiential interface to support customer experience.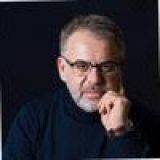 Ioannis-John Kent
Serial Entrepreneur
Dimitrios is a wonderful person to collaborate with. Focused and highly experienced, he is able to give direction with creativity. Dimitrios works with tremendous experience and insight, extending the goal posts, co-creating an inspiring workshop, he always makes you think and smile. He is entertaining, personable and without doubt a major asset to any related project with eTourism, strategic tourism management and marketing at it's core.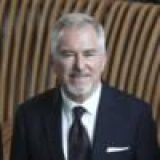 Richard Hatter 海德
General Manager Hotel ICON & Adjunct Associate Professor - School of Hotel and Tourism Management Hong Kong, China
Meet Dimitrios
ENTER conference, University of Surrey, UK 7-10 January 2020
The 7th International Tourism Forum Maspalomas Costa Canaria, Spain 13 and 14 December 2018.
Application of Digital Marketing in tourism MEKST Congress Novi Sad University, Serbia. 22nd to 24th of November 2019
World Travel Market, London, 4-6 November 2019.
Strategic Management and Marketing in Technology and Tourism, "Tourism Tribune China Tourism Research Annual Conference 2019" Nankai University, Tianjin, China, October 24-27, 2019.
Hospitality and Tourism Education: Internationalization, Collaboration, and Innovation, Dongbei University of Finance & Economics, Dalian, China October 17 to 18, 2019.
Global Conference on Business and Economics (GLOBE) and Global Conference on Hospitality, Tourism, Event and Leisure Management (HOTEL) that will take place on Sept 30-Oct 3, 2019 at Bahcesehir University, Istanbul, Turkey.
World Tourism Alliance WTA Xianghu Dialogue "Poverty Alleviation and Development—Shared Responsibilities of World Tourism Community", Hangzhou City of China 16-18 September 2018
WORLD TOURISM CONFERENCE 2019 (WTC 2019) "BEYOND TOURISM – BEYOND EXPECTATIONS" Kuala Lumpur, Malaysia 26 – 28 August 2019
Recent News